FAW Group announced to donate 50,000 N95 surgical masks and 50,000 disposable masks to its partner Mazda Motor Corporation in Japan, which should support the company in fighting against the COVID-19 epidemic.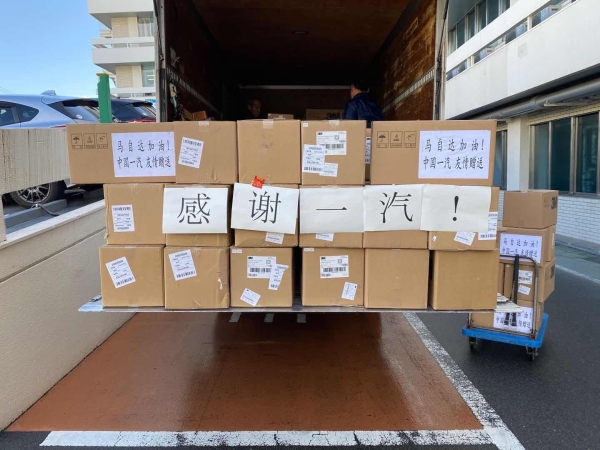 FAW Group and Mazda Motor Corporation have maintained a sound cooperation partnership since the establishment of the joint venture FAW Mazda in 2002. When the novel coronavirus outbreak, Mazda Motor Corporation expressed their concerns and provided 5,000 facial masks to FAW Mazda at once.
While the situation has been largely brought under control inside China, the novel coronavirus outbreak appears to have entered a new stage with new infection cases continue rising outside of China. Mazda Motor Corporation expressed that they were in great shortage of facial masks in a teleconference with FAW on Mar 6.
An important tradition in China is to remember and return the favor to others. FAW immediately allotted 50,000 disposable masks from its protective material stockpile and contacted with mask makers to place an emergency order of 50,000 N95 facial masks. FAW Group Import & Export Co., Ltd. arranged logistics, customs clearance, and the donation of 100,000 masks was delivered to Mazda Motors on Mar. 16.
FAW attached great importance to the requirements of Mazda and went all-out to complete the collection and distribution of masks in less than 10 days.
FAW is a leading global manufacturer of quality passenger cars, trucks, and buses. Established in 1953, the company is China's oldest and largest automotive group. Annual sales exceed three million units.